Well, February did not go exactly as planned for me.  I was hoping to read more than I did but I was so busy between work and working on a project for my cousin's wedding shower present that I didn't have a lot of extra time.  In other news, I joined a new book blog and shortly after was invited to join two more!  March is going to be super busy trying to read book club books AND NetGalley titles and print ARCs.
After looking through all of the books currently in my possession, I've decided to put myself on a book buying ban for a few months.  The one exception to this will be my town's annual hospital auxiliary book sale.  I always wait until the last day when it is the $5 bag sale.  Last year I ended up with 4 bags!  More than half of which I haven't read yet.  So this year I'm going to limit myself to just one bag.  Otherwise there will be no books purchased for the next few months.
# Books read in February: 13
# Pages read in February: 4,279
# Books Read YTD: 23
# Pages Read YTD: 7,875
Challenge Updates:
Goodreads: 23/75
2015 TBR Pile Challenge: 4/12
2015 NetGalley & Edelweiss Challenge: 13/25 Bronze Level Complete
Books Read:
Under the Banner of Heaven by Jon Krakauer
Hush by Stacey R. Campbell
Eden West by Pete Hautman
Elizabeth I & Her Circle by Susan Doran
Cress by Marissa Meyer
What Doesn't Kill Her by Carla Norton
My Daylight Monsters by Sarah Dalton
Entice by Erica Crouch
Haunted by Lynn Carthage
Ignite by Erica Crouch
Incite by Erica Crouch
Practical Magic by Alice Hoffman
Fifty Shades of Grey by E. L. James
Best Book Read (TIE):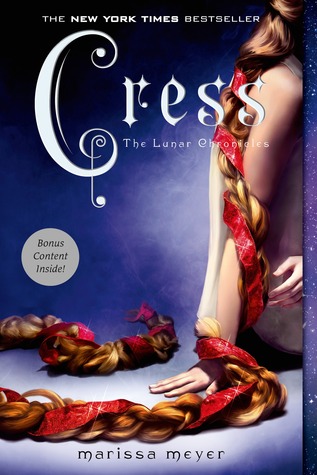 Worst Book Read:
What books did you read this past month?