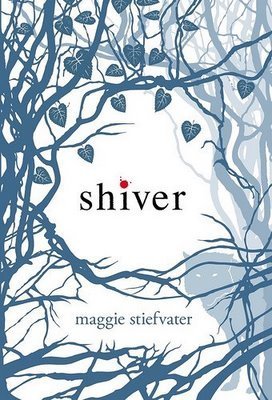 Shiver by Maggie Stiefvater
Published: August 1, 2009
Pages: 390
Goodreads Summary: For years, Grace has watched the wolves in the woods behind her house. One yellow-eyed wolf—her wolf—is a chilling presence she can't seem to live without.
Meanwhile, Sam has lived two lives: In winter, the frozen woods, the protection of the pack, and the silent company of a fearless girl. In summer, a few precious months of being human… until the cold makes him shift back again.
Now, Grace meets a yellow-eyed boy whose familiarity takes her breath away. It's her wolf. It has to be. But as winter nears, Sam must fight to stay human—or risk losing himself, and Grace, forever.
Review:  I read this book as part of the Reading My Library Challenge. This book pulled me in almost immediately. I'm from Minnesota so it was awesome that it takes place in my home state. I really enjoyed this different take on werewolves, where the cold is what causes them to change and gradually the time they spend as humans grows less and less. Same is definitely my favorite character. There are so many levels to his personality. I love the song lyrics he creates out of the things he experiences during the day. My favorite quote from page 209. "You're beautiful and sad," I said finally, not looking at him when I did. "Just like your eyes. You're like a song that I heard when I was a little kid but forgot I knew until I heard it again."
I loved Sam and Claire's relationship, even before they officially met. I can't wait to read the rest of the books in the series!
4/5 stars