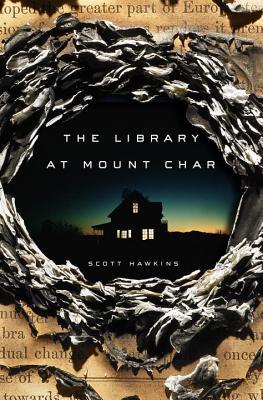 I received this ARC through LibraryThing's Early Reviewers program in exchange for an honest review.
The Library At Mount Char by Scott Hawkins
Expected publication: June 16th 2015 by Crown
388 Pages
Goodreads Summary: Carolyn's not so different from the other human beings around her. She's sure of it. She likes guacamole and cigarettes and steak. She knows how to use a phone. She even remembers what clothes are for.
After all, she was a normal American herself, once.
That was a long time ago, of course–before the time she calls "adoption day," when she and a dozen other children found themselves being raised by a man they learned to call Father.
Father could do strange things. He could call light from darkness. Sometimes he raised the dead. And when he was disobeyed, the consequences were terrible.
In the years since Father took her in, Carolyn hasn't gotten out much. Instead, she and her adopted siblings have been raised according to Father's ancient Pelapi customs. They've studied the books in his library and learned some of the secrets behind his equally ancient power.
Sometimes, they've wondered if their cruel tutor might secretly be God.
Now, Father is missing. And if God truly is dead, the only thing that matters is who will inherit his library–and with it, power over all of creation.
As Carolyn gathers the tools she needs for the battle to come, fierce competitors for this prize align against her.
But Carolyn can win. She's sure of it. What she doesn't realize is that her victory may come at an unacceptable price–because in becoming a God, she's forgotten a great deal about being human.
Review: Wow, I can only continue to say wow when it comes to this book. I was supposed to have gotten this book months ago! I won it in the January batch but for whatever reason, the publisher didn't send it to me until May… So I dove right into the book because I had been waiting so long to read it! The cover and title are just pure awesomeness and the synopsis sounded original and unique. Then I started reading it. I found the first couple of chapters hard to get through. I was a little confused about the children, Father and the catalogs. Basically the children are like demi-gods who each have their own speciality. Each of the children seemed really interesting. I was most interested in the main character, Carolyn, and Michael, who was training to become the ambassador to the animals. He was with the animals so much that when he returned to the children, he had a hard time coming up with the words he needed to communicate. But it always seemed as though Carolyn could understand him, which made sense because her specialty was languages. Even though the first few chapters were a little hard for me to read, I quickly got into it once Carolyn started to try to fit in with the humans. It was funny and terrible all at once. I haven't ever read a book like this… dark, disturbing, yet humorous. I really enjoyed reading this book although I will say that it is not for everyone.
4/5 Stars