Shelf Control is a weekly feature hosted by Bookshelf Fantasies.  Consider this a variation of aWishing & Waiting post… but looking at books already available.  Take a look at your shelves and/or Kindle and post about a book you own but haven't read yet.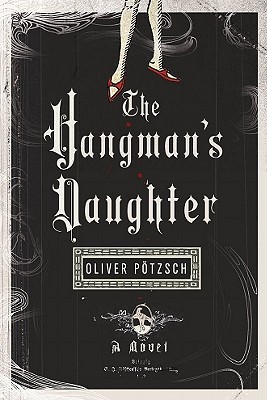 Title: The Hangman's Daughter
Author:  Oliver Pötzsch
Published: First published April 1st 2008
Length: 435 Pages
Goodreads Summary: Germany, 1659: When a dying boy is pulled from the river with a mark crudely tattooed on his shoulder, hangman Jakob Kuisl is called upon to investigate whether witchcraft is at play in his small Bavarian town. Whispers and dark memories of witch trials and the women burned at the stake just seventy years earlier still haunt the streets of Schongau. When more children disappear and an orphan boy is found dead — marked by the same tattoo — the mounting hysteria threatens to erupt into chaos.
Before the unrest forces him to torture and execute the very woman who aided in the birth of his children, Jakob must unravel the truth. With the help of his clever daughter, Magdelena, and Simon, the university-educated son of the town's physician, Jakob discovers that a devil is indeed loose in Schongau. But it may be too late to prevent bloodshed.
How I Got It: I bought the paperback years ago and also have a Kindle edition but still have yet to read it.
When I Got It: A few years ago.
Why I Want To Read It: I love historical fiction and the summary of this book sounds awesome and thrilling.  I'm hoping to read this book sometime next year since the rest of this year I already have pretty much planned out.