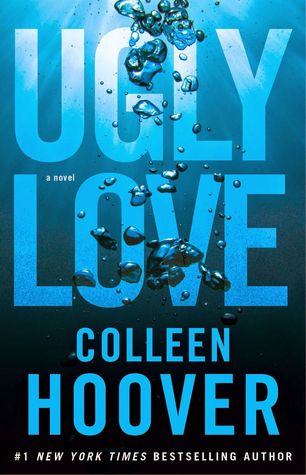 Ugly Love by Colleen Hoover
Published August 5th 2014 by Atria Books
322 Pages
Goodreads Summary: When Tate Collins meets airline pilot Miles Archer, she doesn't think it's love at first sight. They wouldn't even go so far as to consider themselves friends. The only thing Tate and Miles have in common is an undeniable mutual attraction. Once their desires are out in the open, they realize they have the perfect set-up. He doesn't want love, she doesn't have time for love, so that just leaves the sex. Their arrangement could be surprisingly seamless, as long as Tate can stick to the only two rules Miles has for her.
Never ask about the past.
Don't expect a future.
They think they can handle it, but realize almost immediately they can't handle it at all.
Hearts get infiltrated.
Promises get broken.
Rules get shattered.
Love gets ugly.
Review: This was my second full length novel written by Colleen Hoover and I wasn't sure that it would be able to top the first one I had read, November 9, but it did.  Ugly Love is my new favorite CoHo book.  From page one, I really liked Tate.  She seemed like a relatable character and someone I could be friends with.  I also loved Miles immediately even though he is emotionally unavailable.  He has that dark, broody thing going on that is hard to resist.  You can tell that something from his past is holding him back but when you find out what that is… whoa.  Tear jerker!  Have some tissues prepared.  I think the thing I love best about Colleen Hoover books is that while they can be a bit predictable, as all romance novels are, there is always at least one big twist that knocks your socks off.  The amount of heartache that both Miles and Tate go through in this book is enough to make you want to curl up in a ball and never want to uncurl again.  I think besides the romance part of the book, my favorite part was Tate's relationship with Cap, the 80 year old elevator attendant.  It was just so cute that they became best friends.  This book was such an emotional roller coaster.  It made me laugh, cry, get angry, and even swoon.  If you are looking for a great romance with a big twist, I suggest giving Ugly Love, or any other Colleen Hoover book a try!
5 stars