February has gone by so fast.  I am actually really happy about that because it means that we are one step closer to spring here in Minnesota.  We had a BEAUTIFUL day on Saturday that allowed us to have the windows wide open all day long.  I love spring.
I had a pretty decent month of reading.  My one wish is that I had read more books towards my 2016 Read My Books Challenge but I had some eARCs to catch up on so in the months to come I will have more time for my own books.  I had one other book I was hoping to read by the end of the day today but I've been so busy preparing for my trip to California this coming weekend that I haven't had much time to read it.  I did have my first DNF of the year.  It was one of my unread owned books but since I DNFed it and will be getting rid of it, I decided to not count it towards my challenge.
# Books Read in February: 10 (including 2 audiobooks, 1 DNF)
# Books Read in 2016: 24
# Books Towards Goodreads Goal: 24/110
2016 READ MY BOOKS CHALLENGE UPDATE
# Books Read for 2016 Read My Books in February: 4 (not including 1 DNF)
# Books Read for 2016 Read My Books YTD: 9/60
Here are the books that I read this month (links go to my reviews):
The Knife of Never Letting Go by Patrick Ness (DNF)
The Fiery Cross by Diana Gabaldon (audiobook re-read)
Maybe Someday by Colleen Hoover
The Return of the King by JRR Tolkien (audiobook re-read)
Game by Barry Lyga
An Ember in the Ashes by Sabaa Tahir
Best Book Read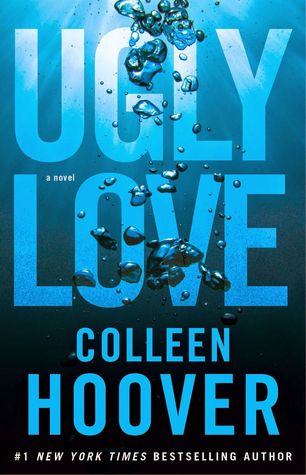 Worst Book Read
While I did DNF The Knife of Never Letting Go, I chose The Passenger as the worst book read this month because there was not one single thing about the book that was interesting and it was extremely repetitive.  The Knife of Never Letting Go was interesting and well written, there were just certain things that kept me from finishing the book that I will not reveal due to spoilers.
How was your month of reading?