Shelf Control is a weekly feature hosted by Bookshelf Fantasies.  Consider this a variation of a Wishing & Waiting post… but looking at books already available.  Take a look at your shelves and/or Kindle and post about a book you own but haven't read yet.
Title: Georgiana: Duchess of Devonshire (also published as The Duchess)
Author:  Amanda Foreman
Published: Published January 16th 2001 by Modern Library (first published 1998)
Length: 456 Pages
Goodreads Summary: The winner of Britain's prestigious Whitbread Prize and a bestseller there for months, this wonderfully readable biography offers a rich, rollicking picture of late-eighteenth-century British aristocracy and the intimate story of a woman who for a time was its undisputed leader.
Lady Georgiana Spencer was the great-great-great-great-aunt of Diana, Princess of Wales, and was nearly as famous in her day. In 1774, at the age of seventeen, Georgiana achieved immediate celebrity by marrying one of England's richest and most influential aristocrats, the Duke of Devonshire. Launched into a world of wealth and power, she quickly became the queen of fashionable society, adored by the Prince of Wales, a dear friend of Marie-Antoinette, and leader of the most important salon of her time. Not content with the role of society hostess, she used her connections to enter politics, eventually becoming more influential than most of the men who held office.
Her good works and social exploits made her loved by the multitudes, but Georgiana's public success, like Diana's, concealed a personal life that was fraught with suffering. The Duke of Devonshire was unimpressed by his wife's legendary charms, preferring instead those of her closest friend, a woman with whom Georgiana herself was rumored to be on intimate terms. For over twenty years, the three lived together in a jealous and uneasy ménage à trois, during which time both women bore the Duke's children—as well as those of other men.
Foreman's descriptions of Georgiana's uncontrollable gambling, all- night drinking, drug taking, and love affairs with the leading politicians of the day give us fascinating insightinto the lives of the British aristocracy in the era of the madness of King George III, the American and French revolutions, and the defeat of Napoleon.
A gifted young historian whom critics are already likening to Antonia Fraser, Amanda Foreman draws on a wealth of fresh research and writes colorfully and penetratingly about the fascinating Georgiana, whose struggle against her own weaknesses, whose great beauty and flamboyance, and whose determination to play a part in the affairs of the world make her a vibrant, astonishingly contemporary figure.
How I Got It: I bought it from Half Price Books
When I Got It: Probably at least 3 years ago
Why I Want To Read It: It was first brought to my attention after seeing the movie (scroll down for trailer) featuring Keira Knightley as Georgiana on my plane ride from Europe back to the States in 2009.  I really enjoyed the movie and wanted to know more about her since movies never have enough time to go into all of the details.  I've started it at least once but then things come up and then I'm no longer in the mood for non-fiction.  I still really want to read it though so hopefully I'll be in the mood for a non-fiction soon!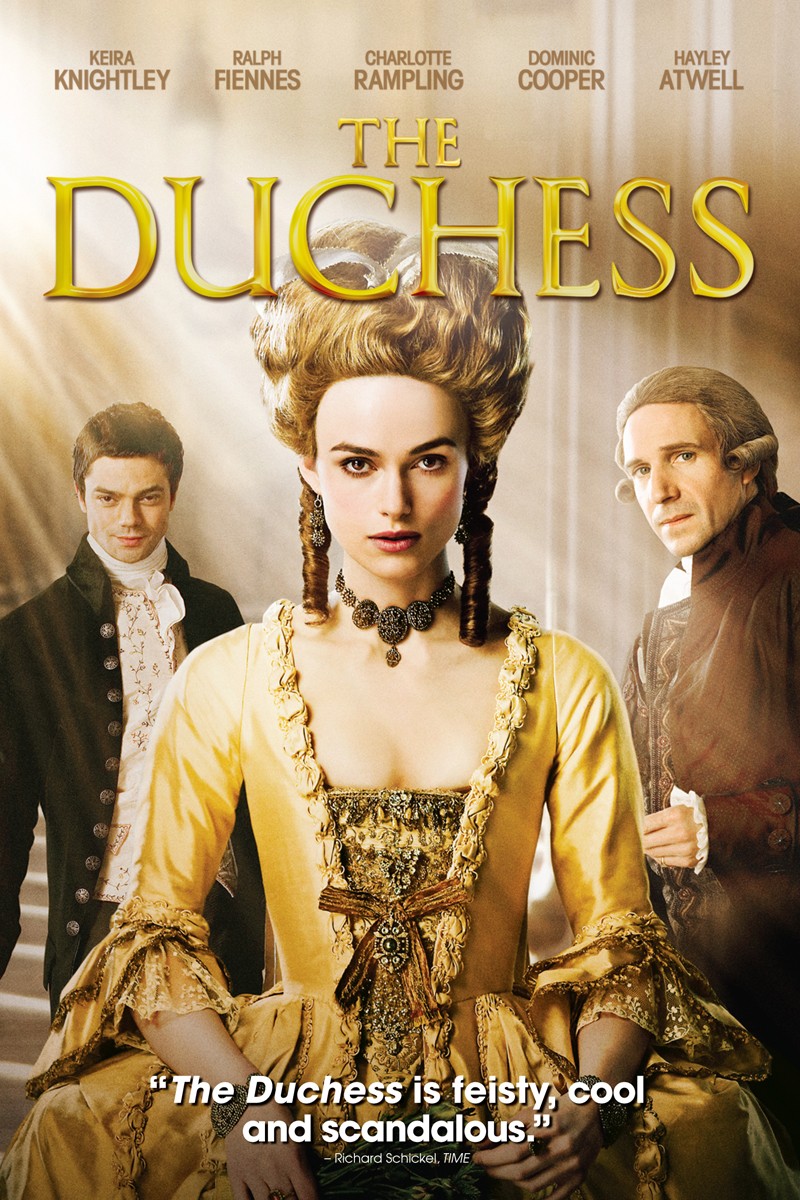 Have any of you read this book (or seen the movie)?  What did you think of it?