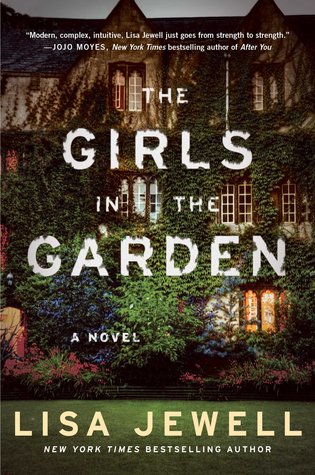 The Girls in the Garden by Lisa Jewell
Expected publication: June 7th 2016 by Atria Books
320 Pages
Goodreads Summary: Imagine that you live on a picturesque communal garden square, an oasis in urban London where your children run free, in and out of other people's houses. You've known your neighbors for years and you trust them. Implicitly. You think your children are safe. But are they really?
On a midsummer night, as a festive neighborhood party is taking place, preteen Pip discovers her thirteen-year-old sister Grace lying unconscious and bloody in a hidden corner of a lush rose garden. What really happened to her? And who is responsible?
Dark secrets, a devastating mystery, and the games both children and adults play all swirl together in this gripping novel, packed with utterly believable characters and page-turning suspense.
Review: *I received an arc through NetGalley in exchange for an honest review*
This was my first book by Lisa Jewell. I've heard good things about her writing and the premise of this story sounded so intriguing! The opening of the book started with a bang. I was immediately hooked. And then Jewell brings it back a bit to begin when Pip, Grace and their mother move into the neighborhood after a tragedy involving their father. The narrative bounces back and forth between a couple of the neighbors, but mostly Pip. The entire story is gripping and the characters are unique and add a special touch to the story. There were times when it seemed to drag a little bit but for the most part the book was good. I don't want to give away any spoilers but I will say that this book is definitely worth the read!
4 Stars