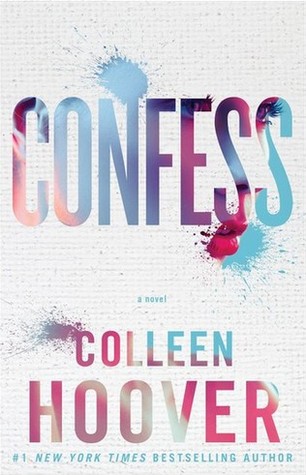 Confess by Colleen Hoover
Published March 10th 2015 by Atria Books
306 Pages
Goodreads Summary: Auburn Reed has her entire life mapped out. Her goals are in sight and there's no room for mistakes. But when she walks into a Dallas art studio in search of a job, she doesn't expect to find a deep attraction to the enigmatic artist who works there, Owen Gentry.
For once, Auburn takes a risk and puts her heart in control, only to discover Owen is keeping major secrets from coming out. The magnitude of his past threatens to destroy everything important to Auburn, and the only way to get her life back on track is to cut Owen out of it.
The last thing Owen wants is to lose Auburn, but he can't seem to convince her that truth is sometimes as subjective as art. All he would have to do to save their relationship is confess. But in this case, the confession could be much more destructive than the actual sin…
Review: Colleen Hoover continues to prove that she is a master at writing unique and intensely emotional romance novels.  Auburn has had such a rough time of it but she keeps on going on.  The beginning of her story is completely heartbreaking and continues to be until Owen helps her realize how brave she is. I loved the whole concept behind the confessions inspiring Owen's paintings. There were so many twists involving Auburn and Owen, together and individually.  And that final reveal…. Oh man! My heart.  One of my favorite things about Colleen Hoover's books is how real they feel.  The characters are so easy to connect with because of that which makes it that much easier to fall in love with the story.
5 Stars