Hey everyone! Happy December! Hard to believe it's almost the end of 2016 already.  Today I'm coming at you with most of my December TBR.  Originally I had planned to catch up on some ARCs but  I was scrolling through my Twitter feed and this particular post stuck out to me.  I immediately clicked on the hashtag to find out more.  From what I could gather it was a reading challenge to read marginalized books.  Eventually I found the original source of the hashtag and confirmed that that was indeed the case. Read the original post here.
Basically from December 1st through January 1st, you read books written by marginalized authors (marginalized people includes groups like women, the queer community, people of color, disabled people, muslim and jewish people, etc.).  Have fun and share what you're reading on Twitter and Instagram using #readthemargin.  I will also be doing a weekly check-in with this challenge about what I've been reading and any books I've added to my TBR that would qualify for this challenge.
I've been having a pretty slow couple of reading months lately so I'm not sure how many of these I will read but it's always nice to have some options.  For this month I will just be reading books that I already own but haven't read yet.  These are the books that I will be reading from this month.
The Star-Touched Queen by Roshani Chokshi
A Torch Against the Night by Sabaa Tahir
The Sun Is Also A Star by Nicola Yoon
Labyrinth Lost by Zoraida Cordova (Kindle)
Seriously…I'm Kidding by Ellen DeGeneres
None of the Above by I.W. Gregorio
The Girl From Everywhere by Heidi Heilig
Three Dark Crowns by Kendare Blake
More Happy Than Not by Adam Silvera (Kindle)
Dawn by Elie Wiesel
Day by Elie Wiesel
Love and First Sight by Josh Sundquist (arc)
The Bear and the Nightingale by Katherine Arden (arc)
Talking As Fast As I Can by Lauren Graham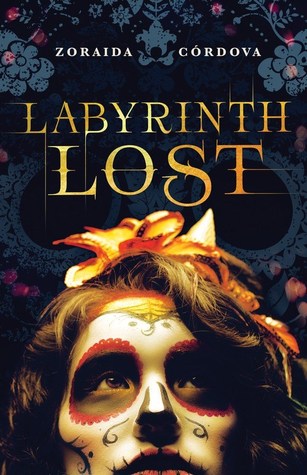 ---
Are you participating in this challenge?  What books are you reading?