WWW Wednesdays is a weekly meme hosted by Sam @ Taking On A World Of Words.
Each week we answer the following three questions:
-What have you recently finished reading?
-What are you currently reading?
-What are you reading next?
---
Recently I finished the ARC of Seeking Mansfield by Kate Watson.  It was a cute YA Jane Austen retelling of Mansfield Park.  I just posted my review today which you can read here. I also got on an audiobook re-read kick so I checked out a bunch from the library.  In the past week I finished Safe Haven, The Last Song, The Longest Ride, and The Choice, all by Nicholas Sparks.  I'm a sucker for his books even though they are corny as hell.
Currently I am continuing my read of Strange the Dreamer by Laini Taylor.  I finally have some free time to read a bit and I am loving every second of this book.  The characters and world are so vivid and the writing is beautiful.  I can't get enough.  I'm also continuing my audiobook re-read kick with A Bend in the Road by Nicholas Sparks.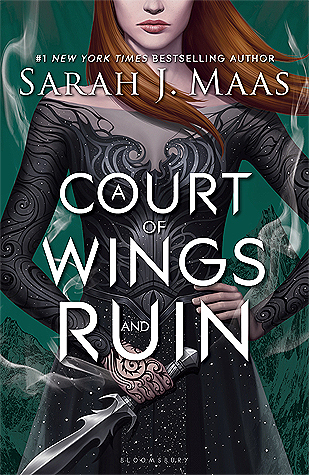 Up next I'll be starting the ARC for The Jane Austen Project.  It was published yesterday so I'm a little behind.  I also loaded up my library queue with some more audiobook re-reads.  As far as print books go, I'll HOPEFULLY have my copy of A Court of Wings and Ruin today or tomorrow so as soon as I finish Strange the Dreamer, I'll be reading that immediately.
---
What have you been reading lately?