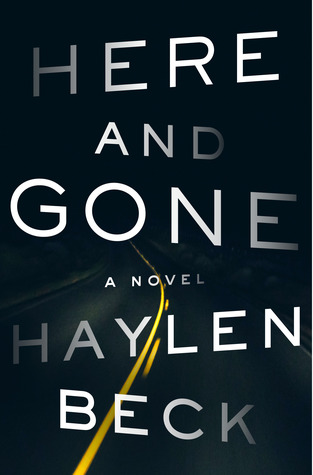 Here and Gone by Haylen Beck
Expected publication: June 20th 2017 by Crown Publishing Group (NY)
304 Pages
Goodreads Summary: Here and Gone is a gripping, wonderfully tense suspense thriller about a mother's desperate fight to recover her stolen children from corrupt authorities.. It begins with a woman fleeing through Arizona with her kids in tow, trying to escape an abusive marriage. When she's pulled over by an unsettling local sheriff, things soon go awry and she is taken into custody. Only when she gets to the station, her kids are gone. And then the cops start saying they never saw any kids with her, that if they're gone than she must have done something with them… Meanwhile, halfway across the country a man hears the frenzied news reports about the missing kids, which are eerily similar to events in his own past. As the clock ticks down on the search for the lost children, he too is drawn into the desperate fight for their return.
Review: As soon as I read the summary, I knew I wanted to read this book.  I've been in the mood for mysteries and thrillers this year and this one sounded right up my alley.  Unlike most of the thrillers that I've read, this story is told in multiple POVs.  I think the most interesting POV was Audra's son Sean.  He's only 11 and yet has this great intuition that something just isn't right about the sheriff.  The chapters from Audra's POV are heartbreaking.  She's been through so much with her abusive husband, and then her kids get taken?!  That is what I would assume to be every mother's worst nightmare!  A few chapters are formatted as emails and those give an eerie picture of what is really going on.  I don't want to say anything else about the plot because the best part of these kind of books is the surprise.  I really liked the author's writing style.  She wrote the main characters in a way to really allow the reader to connect with them and form a bond.  I had a hard time putting this book down because it was very well written and the story was so gripping.
4 Stars
I received a copy of this book through Blogging For Books in exchange for an honest review.
UPDATE: Check out the book trailer for Here and Gone now!