Shelf Control is a weekly feature from Bookshelf Fantasies! The goal is to take a look at the books that are already released that you own but have not read yet. I have MANY that fall under that category so this feature is perfect for me. Check out Lisa's inaugural post for more details!
---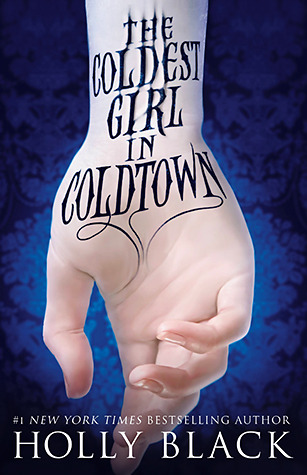 Title: The Coldest Girl in Coldtown
Author: Holly Black
Published: September 3rd 2013 by Little, Brown Books for Young Readers
Length: 419 Pages
Goodreads Summary: Tana lives in a world where walled cities called Coldtowns exist. In them, quarantined monsters and humans mingle in a decadently bloody mix of predator and prey. The only problem is, once you pass through Coldtown's gates, you can never leave.
One morning, after a perfectly ordinary party, Tana wakes up surrounded by corpses. The only other survivors of this massacre are her exasperatingly endearing ex-boyfriend, infected and on the edge, and a mysterious boy burdened with a terrible secret. Shaken and determined, Tana enters a race against the clock to save the three of them the only way she knows how: by going straight to the wicked, opulent heart of Coldtown itself.
The Coldest Girl in Coldtown is a wholly original story of rage and revenge, of guilt and horror, and of love and loathing from bestselling and acclaimed author Holly Black.
How I Got It: I bought it.
When I Got It: I don't even remember exactly but it's been on my TBR for at least 2 years.
Why I Want To Read It: I originally bought it because vampires… but I recently read my first Holly Black book (The Cruel Prince) and loved it so much that I want to read everything that she has ever written.
Have any of you read this book? What did you think of it?