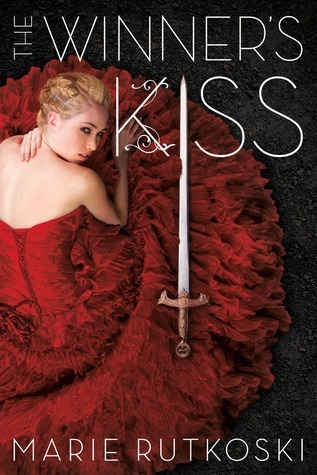 The Winner's Kiss by Marie Rutkoski
Published March 29th 2016 by Farrar, Straus and Giroux (BYR)
496 Pages
Goodreads Summary: War has begun. Arin is in the thick of it with untrustworthy new allies and the empire as his enemy. Though he has convinced himself that he no longer loves Kestrel, Arin hasn't forgotten her, or how she became exactly the kind of person he has always despised. She cared more for the empire than she did for the lives of innocent people—and certainly more than she did for him.
At least, that's what he thinks.
In the frozen north, Kestrel is a prisoner in a brutal work camp. As she searches desperately for a way to escape, she wishes Arin could know what she sacrificed for him. She wishes she could make the empire pay for what they've done to her.
But no one gets what they want just by wishing.
As the war intensifies, both Kestrel and Arin discover that the world is changing. The East is pitted against the West, and they are caught in between. With so much to lose, can anybody really win?
Review: This book was definitely the perfect ending I was looking for for this trilogy.  It started off with me being really stressful because of where Kestrel was at, and what Arin thought of her.  I was so worried that I would never see the two of them together again.  Thankfully this was not the case.  However, due to the conditions of the prison she was kept in, she couldn't remember who he was or what he was to her.  It was definitely heartbreaking to see.  But once Kestrel began to find her bearings and remember things, she was eager to help Arin and his allies.  Lots of suspenseful thrills in this book with the war going on.  Kestrel totally proved herself to be the ultimate master of manipulation and it was awesome to see it work so well.  I don't want to say anything more to ruin it for people who haven't read it though.  Overall I really loved this final installment of The Winner's Trilogy.
5 Stars