Happy February everybody! I can't believe January is over already but that just means that we are one month closer to spring and I can't wait!  Winter is my least favorite season because I almost never get to see the sun during the work week.  Cabin fever hits pretty hard!  Luckily I've read a lot of great books this month to help keep me sane.
# Books Read in January:  12
# Books Read in 2018: 12
# Pages Read in January: 4,872 (including audiobooks)
# Pages Read in 2018: 4,872 (including audiobooks)
Books Read in January:
History of Wolves by Emily Fridlund
Hogwarts: An Incomplete  & Unreliable Guide by JK Rowling
Me Before You by Jojo Moyes (audiobook re-read)
Labor Day by Joyce Maynard
The Opportunist by Tarryn Fisher
Dirty Red by Tarryn Fisher
Thief by Tarryn Fisher
Between Shades of Gray by Ruta Sepetys
IT by Stephen King
Shadow of Night by Deborah Harkness
The Diviners by Libba Bray
The Cruel Prince by Holly Black
Favorite Book Read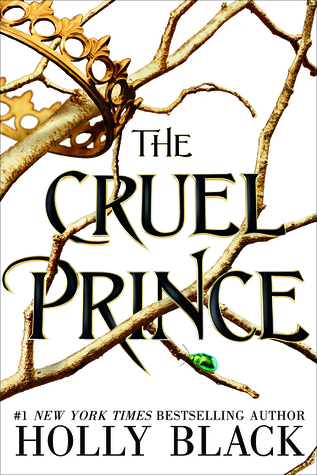 Hands down, The Cruel Prince! There was so much I loved about this book and I am dying for the next one.  I really enjoyed how each character was revealed to be not all that they seemed at first, showing that first impressions certainly aren't everything they're cracked up to be.
I also really enjoyed The Love Me With Lies trilogy by Tarryn Fisher! I devoured all three books over the course of two days.  So good!
---
January 2018 Book Haul
So my plan this year was to stick to a pretty strict list of what books I was going to allow myself to buy… but of course me being me I went a little overboard this month.  I bought three new releases and five used books.
Batman: Nightwalker by Marie Lu (Signed)
Everless by Sara Holland
The Cruel Prince by Holly Black
Tithe by Holly Black
Valiant by Holly Black
Ironside by Holly Black
The King of Attolia by Megan Whalen Turner
Paris For One by Jojo Moyes
---
How was your month of reading?  What was your favorite book that you read?  Add any new, exciting books to your collection?