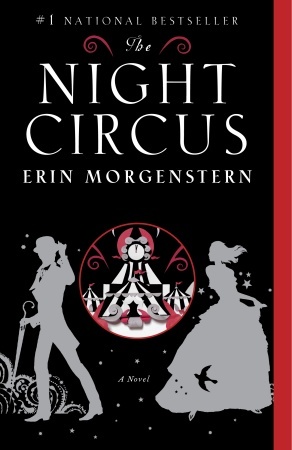 The Night Circus by Erin Morgenstern
Published July 3rd 2012 by Anchor (first published September 13th 2011)
512 Pages
Goodreads Summary: The circus arrives without warning. No announcements precede it. It is simply there, when yesterday it was not. Within the black-and-white striped canvas tents is an utterly unique experience full of breathtaking amazements. It is called Le Cirque des Rêves, and it is only open at night.
But behind the scenes, a fierce competition is underway: a duel between two young magicians, Celia and Marco, who have been trained since childhood expressly for this purpose by their mercurial instructors. Unbeknownst to them both, this is a game in which only one can be left standing. Despite the high stakes, Celia and Marco soon tumble headfirst into love, setting off a domino effect of dangerous consequences, and leaving the lives of everyone, from the performers to the patrons, hanging in the balance.
Review: I read this book for the #ReadingMyLibrary Challenge.  I had been seeing a lot of people raving about this book so I was a little hesitant to read it.  I was worried about it being overhyped and I'm not a big fan of circuses either so I wasn't sure if I would like it anyways.  I loved this book!  I was immediately drawn into the writing and the characters.  Everything about this book is so incredibly imaginative and exciting, every step of the way.  I think one of my favorite things was seeing how she connected all of the characters to each other.  Even seemingly minor characters ended up playing a big roll in the story.  I loved Celia and Marco together and individually.  But I think my favorite characters were Poppet and Widget.  They were so cute!  And how cool would that be to grow up in a circus?!  I know I said I wasn't a big fan of circuses but this is a completely extraordinary circus that is unlike any other circus in the world.  I was so completely blown away by this book.  I will definitely be buying this so I can immerse myself into this magical world again.
5/5 Stars