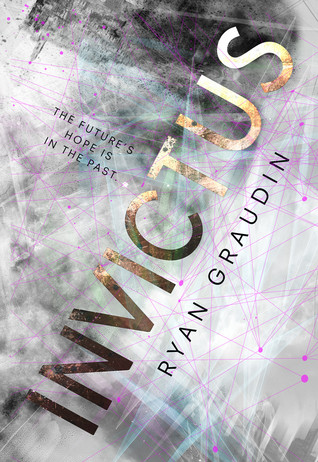 Invictus by Ryan Graudin
Expected publication: September 26th 2017 by Little, Brown Books for Young Readers
464 Pages
Goodreads Summary: Time flies when you're plundering history.
Farway Gaius McCarthy was born outside of time. The son of a time-traveling Recorder from 2354 AD and a gladiator living in Rome in 95 AD, Far's birth defies the laws of nature. Exploring history himself is all he's ever wanted, and after failing his final time-traveling exam, Far takes a position commanding a ship with a crew of his friends as part of a black market operation to steal valuables from the past.
But during a heist on the sinking Titanic, Far meets a mysterious girl who always seems to be one step ahead of him. Armed with knowledge that will bring Far's very existence into question, she will lead Far and his team on a race through time to discover a frightening truth: History is not as steady as it seems.
In this heart-stopping adventure, Ryan Graudin has created a fast-paced world that defies time and space.
Review: This book was incredible! It was completely thrilling but also thought provoking and emotional.  Far being born outside of time and all of the effects from that event at first just seemed like small annoyances for him but as the story went on more devastating consequences are revealed. I was not expecting to fall in love with the Invictus crew, but I did whole heartedly. Far, Imogen, Priya, Gram, Eliot, and Saffron, the adorable red panda… such a unique cast of characters that fit so well together despite their differences. Their friendship was so strong and I loved seeing them bond over their experiences together but also embracing each others' quirks.  They stick together through it all. There were so many exciting scenes but one of my favorites was when Far was on the Titanic. I don't want to say too much more so I don't spoil things because this book has so many twists and thrills that you need to experience first hand.  If you're looking for a wild adventure through time with an awesome group of friends, check out Invictus!
5 Stars
I received a copy of this book through NetGalley in exchange for an honest review.
Also, if you preorder Invictus you can get a set of trading cards for the Invictus crew when you upload your proof of purchase here!
(Image from The Novl)