Top Ten Tuesday is a weekly feature hosted by The Broke and the Bookish.  Each week there is a new topic and this week's topic is: Top Ten Series I've Been Meaning To Start But Haven't.  
I have so many series that I've been wanting to start but haven't got around to yet.  Some of them are completed and some are still being written.  All of the ones that I chose for this post are series that I own at least the first book.  Click on the photo of book one of each series to be taken to the Goodreads page.
---
The Lotus War trilogy by Jay Kristoff
I have become a huge fan of his since reading Illuminae and Nevernight last year.  I own the entire trilogy but haven't picked it up to read yet.  I really need to get on that soon!
Falling Kingdoms series by Morgan Rhodes
I've heard so many good things about this series and it sounds like something that would be absolutely perfect for me. So I own all of the books that have been currently released (1-5).  But of course, I still haven't started the series yet.  Maybe knowing that the final book comes out later this year will get me moving on it.
The Kingkiller Chronicle series by Patrick Rothfuss
I love adult high fantasy series so this one was a must have for my collection.  I've heard great things about it but haven't been reading as many longer books lately so I've been passing this one over for shorter reads.  I'm trying to take an easier go at my reading and not feeling like I need to read a huge number of books per year so that I feel better about taking longer with these bigger books.
Daughter of Smoke and Bone trilogy by Laini Taylor
This trilogy has such a huge following that I had to put it on my TBR list.  And I ended up getting the whole set from Book Outlet so now I just need to read it.  I read her other book, Strange the Dreamer, and fell 10000% in love so I really can't wait to read more of her books.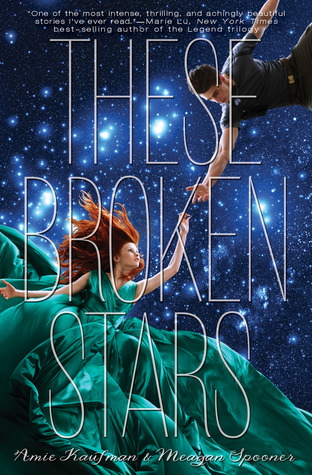 Starbound trilogy by Amie Kaufman and Meagan Spooner
I bought the first book after reading Illuminae because I wanted to read more Amie Kaufman.  But alas, it has continued to sit on my shelf unread.  Hopefully knowing they are starting another series together will push me to read this one sooner rather than later.
Worldwalker trilogy by Josephine Angelini
Initially what drew me to this trilogy was the covers.  They're absolutely gorgeous.  Especially after the redesign.  Ordinarily I'd be a little peeved that my covers don't match but this one doesn't bug me so much.
The Diviners series by Libba Bray
I've never read any of her books yet but I loved the premise of this series.  Supernatural and the 1920s…. YES PLEASE!  I have had the first book for awhile but haven't gotten around to reading it.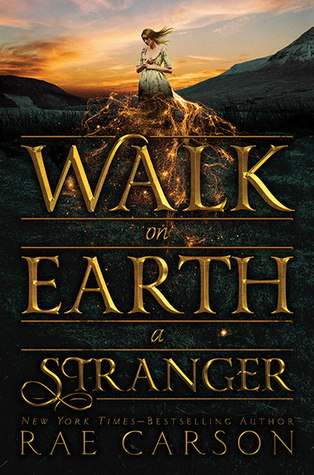 The Gold Seer trilogy by Rae Carson
Again with the gorgeous covers!! I also love blending fantasy with historical fiction so this seemed like a really great trilogy for me to read.  I own the first two books and the third one comes out this fall so hopefully I can get this trilogy started this year.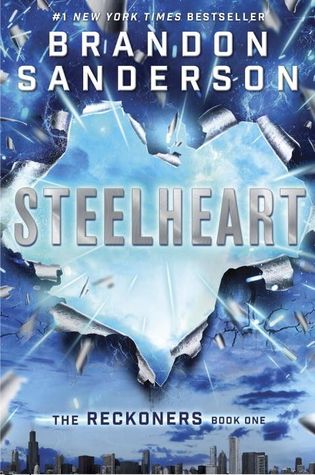 Reckoners trilogy by Brandon Sanderson
I became a fan of Brandon Sanderson when he did a fantastic job of finishing Robert Jordan's Wheel of Time series after Jordan passed away.  I also read Mistborn and thought it was fantastic so I'm excited to read more of his books.  I have the first two books.
Three Dark Crowns series by Kendare Blake
This was one of my most anticipated books of 2016 but I guess I hyped myself up too much and ended up choosing to not read it yet.  That also happened to me with Empire of Storms by Sarah J. Maas.  I tend to get overly excited about a book releasing but then not reading it right away when it is released.  I am still very excited to read this one and the second book comes out soon.
---
What series have you been meaning to start but haven't yet?